You Are the Owner of Your Home
A common misconception of reverse mortgages is that the lender takes ownership of your home. This is false. You continue to maintain ownership of your home, as long as you comply with the terms of the loan and pay your property taxes and insurance.
You Never Pay a Monthly Mortgage Payment
One of the most attractive benefits of reverse mortgage solutions is that payments are made to you, as long as you live in your home — instead of a traditional mortgage where you make a payment each month. Contact us to learn more.
You Are Protected No Matter What Happens with The Housing Market
The HECM reverse mortgage is insured by the federal government. Federal insurance comes with greater security. If the loan ends up amounting to more than the value of the home when sold, HECM mortgage insurance will cover the difference. This means that the loan will be paid in full using only the proceeds your home sells for, and no more.
You May Choose How to Receive and Use Your Money
Each individual senior has different needs. Thus, there are different disbursement options to cover different needs. Unlike receiving a large, lump sum – you only pay interest on the funds you actually need each month for care, thus dramatically slowing down the consumption of equity in the home. Contact us to learn more.
Social Security and Medicare Benefits Are Never Affected
Most government benefit programs that do not test financial resources, such as Social Security and Medicare, are not affected by reverse mortgages.
You are More Protected with Reverse vs. an Equity Line of Credit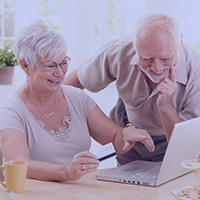 A home equity line of credit (HELOC) has traditionally been a pretty common tool to offer additional financial security for homeowners. However, when compared to a reverse line of credit, a HELOC can actually be a risky financial strategy.  For starters, HELOCs require a mortgage payment, which eats into your cash flow each month…and given that the FED plans on continuing to raise rates, it will most likely only get worse.  Also, HELOCs don't have an annual interest rate caps AND rates can go up to as high as 18% or more.  This can lead to a huge minimum monthly payment in the future that could force you to use debt or deplete a portfolio to afford your lifestyle.  Not to mention, banks have you start paying back your HELOC after 10 years, which typically will double your payment.  This higher payment can really be a financial struggle for most seniors and being forced to sell your home may be the only solution.
What's worse, if home values decline, the bank will most likely freeze your line of credit, which will eliminate any financial security you may have had overnight.  The only advantage a HELOC has over a reverse line of credit is their low closing costs – but when you look at the risks associated with them, they almost never make sense.
Conversely, a reverse line of credit will never require a mortgage payment, thus freeing up significant cash flow.  Also, the interest rate has both annual caps and lifetime caps under 10%, so the consumption of equity stays relatively low.  Even though fees can be higher, the fact that the bank will never freeze the line of credit AND the line will grow each year, the reverse line of credit is much safer and a more effective financial tool than a HELOC. Contact us to learn more.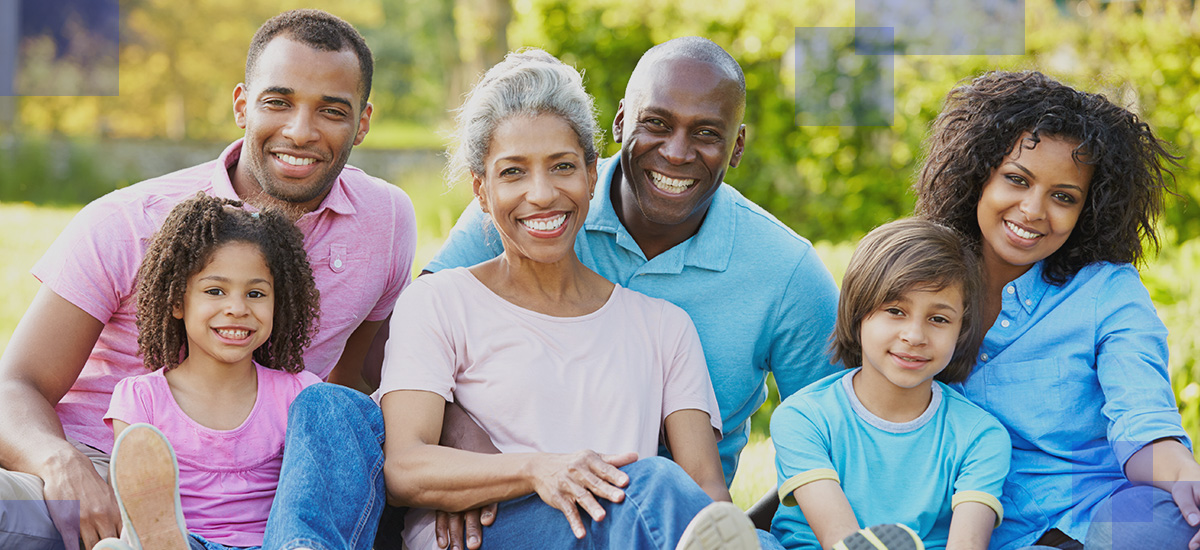 Discussing Reverse Mortgages With Parents or Loved Ones
Reverse mortgages can be a pretty sensitive topic depending on who you're talking to and how much they know. The fact is, reverse mortgages have changed a lot since their inception in the 1960s, and many people have worked hard to ensure they are a safe, viable option.


Discussion Scenarios to Consider
Many different people need to discuss reverse mortgages. You may need to discuss it with your partner or talk it over with your aging parents. For simplicity, we are going to discuss scenarios like you're talking to your parents.
Scenario: Your parents know about reverse mortgages and how a mortgage could help them, but they are pretty skeptical.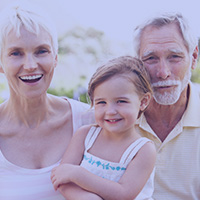 There are a lot of different pieces of information about reverse mortgages out there. Some of them are accurate, some of them are outdated, and some are completely false. Reverse mortgages have been around for over forty years, and in that time, they have gone through many changes and improvements. Having a conversation about what is true and what isn't can be very helpful.
Keep in mind that the Great Recession has made retirees more conservative than before. We've heard about people rationing prescriptions or keeping the temperature low in the winter in order to avoid taking on debt. It can be a great idea to discuss just how reverse mortgages really work and the advantages they can bring retirees going through big changes. An understanding approach and accurate information can go a long way!
Scenario: Your parents are ready to jump on the reverse mortgage wagon now.
It definitely is possible to be too eager to jump into a reverse mortgage. Just like any other financial tool, reverse mortgages are perfect in some situations and less helpful in others. Additionally, many mortgage brokers will run ads specifically targeted to capture your parents' interest. If you can, catch your parents before they make any decisions and bring up some important insights.
Responding to television ads is one of the worst ways to get a reverse mortgage. Quite frankly, it's a bad way to engage with pretty much any financial tool. Why?
The companies advertising on television are putting their funds into marketing, not customer service, and you will notice the difference.
You don't want reverse mortgage sales pitches; you want an objective consultation with an actual person.
Responding to television ads just gets you to a massive call center where your unique circumstances will get lost and you won't get the hands-on help required to safely navigate a reverse mortgage.
If a reverse mortgage is right for your parents, it's easy to take action: simply contact UMAX Mortgage. We will take the time to understand your parents' situation and get them the reverse mortgage they need. We will also stick around, providing transparent guidance and insights that will empower you and your parents to make the most of the situation. We are here to help you.
Your parents want a reverse mortgage, but they aren't good candidates.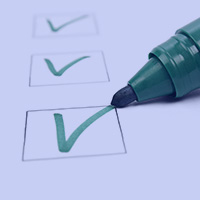 A person may be 62 years of age and possesses the right amount of home equity, but these aren't the only boxes that need to be checked in order for a reverse mortgage to work for them. There are other suitability factors that must be considered, and hopefully in the company of an honest, dedicated adviser.
Reverse mortgages are long-term solutions and should make you and your parents consider what the future looks like. Will your parents be able to live in their home for the next few years, or have they already lost a significant amount of their independence? Are you prepared to help them with grocery shopping, maintaining their property, and doing tasks around the house?
Though these conversations aren't very fun, they are important and can save you and your loved ones a lot of headaches down the road.
Scenario: Your parents are open to the idea of a reverse mortgage, but there's disagreement amongst other relatives.
This is a pretty common scenario, and it isn't difficult to understand why. Reverse mortgages have a reputation, and it isn't all good. A majority of this negative viewpoint comes from misconceptions and inaccurate information. The rest of it is due to genuine issues with the HECM program. The good news is, these issues have been addressed and solved in recent years. Here are some common myths you may hear:
MYTH: The bank will take the house
MYTH: You can get kicked out of your house if you outlive the mortgage
MYTH: Reverse mortgages are a scam
At the end of the day, a reverse mortgage can offer valuable liquidity to seniors when they need it the most. If you have done your research and consulted with UMAX but your family still has trouble agreeing on how to move forward, professional mediation can be very helpful.
Scenario: Your parents need better retirement income, and they aren't sure which direction to take.
This may be the best scenario possible because it gives you and your parents a great chance to find the perfect solution. Whether you know it or not, if you and your parents have realized that their cash flow needs to be fixed and are actually willing to do something about it, you're in much better shape than most families.
You can take the time to explore all of your options, including selling the home, renting it out, or downsizing. If a reverse mortgage looks like a good solution, contact our experienced mortgage advisors. We will take the time to ensure you are fully informed so that you can move forward with confidence.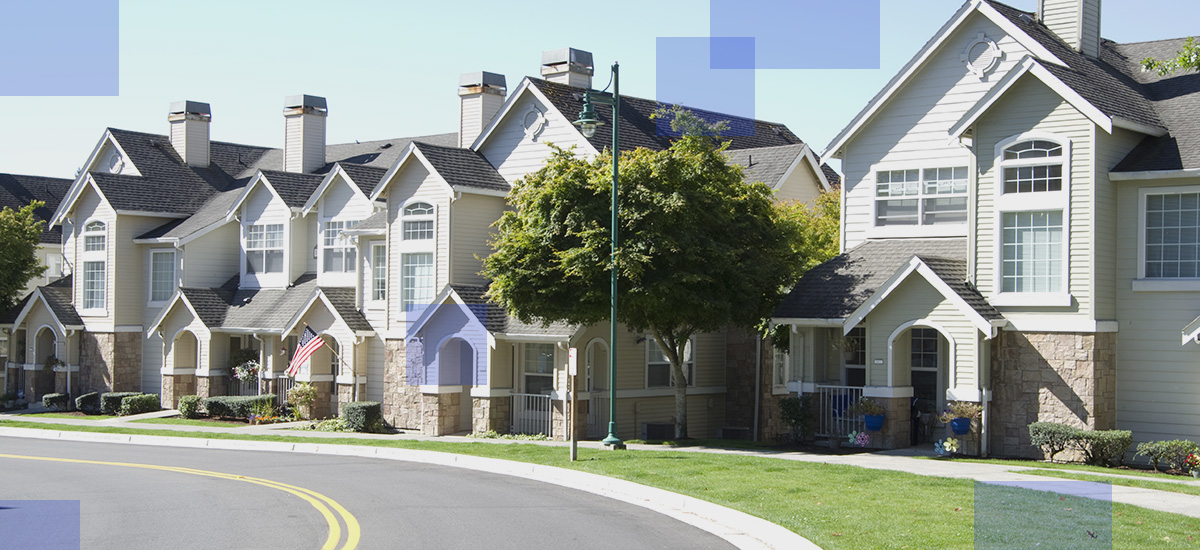 How Did Reverse Mortgages Get to Where They Are Today?
Reverse mortgages have been around for over 40 years. In that time, they have evolved and developed to meet the needs of homeowners while protecting their interests. As a result, reverse mortgages have reached a point where they can truly make a positive difference for many people. At UMAX Mortgage, we are proud to help hardworking people make the most of their properties and their finances.

The 60s
1961: The reverse mortgage was invented by Nelson Haynes, a mortgage broker in Portland, Maine. He created the mortgage to help a widow named Nellie Young stay in her house after she lost her husband, who had been Haynes's high school football coach.
About eight years after the first reverse mortgage was made, a UCLA professor named Yung Ping Chen spoke at a congressional hearing and expressed support for a mortgage that would empower homeowners to enjoy the value of their home while still living in it. This caught the attention of the chairman of the Senate Committee on Aging. It wouldn't be until the eighties that more progress would be made.

The 80s
1983: Congress had its first hearing on reverse mortgages. Senator John Heinz proposed that reverse mortgages be insured by the Federal Housing Administration (FHA) and that home equity conversion should be pursued further. The Senate approved Heinz's proposal.
Just a year after Congress passed a proposal for FHA-backed reverse mortgages, American Homestead revealed the Century Plan. This was the first mortgage to stay in place until the borrower permanently leaves the residence. This mortgage became the foundation for reverse mortgages backed by the government. Two years later, Congress passed the Home Equity Conversion Mortgage Demonstration. This is an FHA insurance bill that made sure reverse mortgages were insured.
In 1988, President Ronald Reagan signed the reverse mortgage bill into law, officially establishing government-insured reverse mortgages. The Department of Housing and Urban Development (HUD) was given the authority to ensure these mortgages. A year later, the very first Home Equity Conversion Mortgage (HECM) was issued to a woman named Marjorie Mason in Fairway, Kansas.

The 90s
1990: The HECM program celebrated its first birthday, and the HUD was able to report steady growth to Congress. Four years later, it was clear that lenders were hiding important information from borrowers, so in an effort to allow borrowers to shop around for the best lender prices, Congress required lenders to reveal the total annual loan cost at the very beginning of the application process.
Midway through the nineties, the loan program was expanded to include loans on residences that had up to four units. However, this was only allowed as long as the loan borrower used one of the units as their residence. By 1997, participation in the HECM program hit its highest participation at 195 people.
In 1998, the HECM program became truly permanent via the HUD Appropriations Act. Congress provided funds for outreach, consumer education, and counseling. There were also some important safeguards installed to shield borrowers from problematic charges.

The Early 2000s
2000: Hoping to encourage lenders to offer reverse mortgages, HUD increased origination fees to either $2000 or two percent of the Maximum Claim Amount. A year later, HUD partnered with the American Association of Retired Persons (AARP) to train and approve counselors and establish consistent procedures and policies.
The rest of the early 2000s saw a lot of fine-tuning of the reverse mortgage program, including a loan limit of $625,000, HECM refinancing, and the implementation of surveys to better understand why people consider reverse mortgages in the first place.
In 2008, the first baby boomers turned 62, which caused a significant surge in loans. As a result, The SAFE Act and Housing Economic Recovery Act were created to protect consumers. These acts included helpful safeguards like origination fee limits, counseling independence guidelines, and rules prohibiting cross-selling. The HECM for Purchase, which allows reverse mortgage borrowers to purchase new homes without making mortgage payments, was also introduced.

2010 and Beyond
2010 was a big year for reverse mortgages. The HECM Saver option was introduced and brought along lower closing costs and Mortgage Insurance Premiums. It also allowed homeowners to borrow a smaller amount than the normal reverse mortgage. Surveys in this year revealed that people were taking out reverse loans not because they wanted to improve their lives, but because they wanted to alleviate debt. This was a change.
From 2011 to 2017, HUD continued to fine-tune and adjust reverse mortgages, including creating official guidelines, raising the limit to $636,150, and giving lenders more power to assess potential borrowers. Reverse mortgages continue to evolve, adjusting to meet the needs of the modern homeowner. Contact our compassionate mortgage broker team to learn more!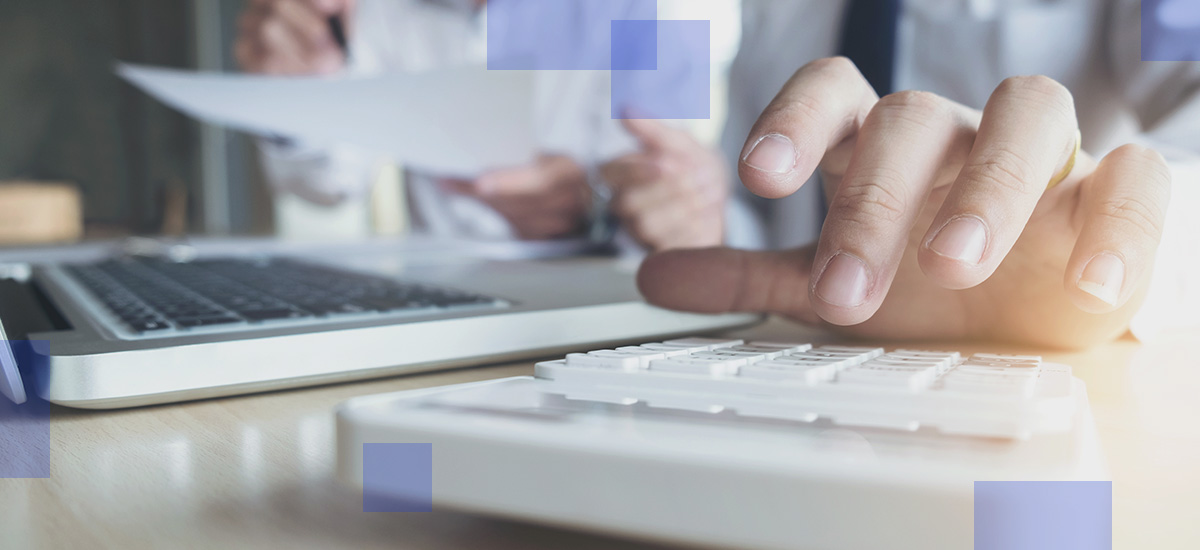 Receiving Reverse Mortgage Payments 101
When you get a reverse mortgage, there is a bunch to learn. One of the most common questions we get concerns the method of receiving payments. After all, it makes sense that people would be anxious to know just how they will get the funds they need. We work hard to ensure that each of our clients knows exactly how their reverse mortgages will work. Here are the main ways you may receive your mortgage funds.
If you got a fixed interest rate mortgage…
Single Disbursement Lump Sum – when you close on the mortgage, you'll get the entire amount in one payment.
If you have an adjustable interest rate mortgage…
Line of Credit – you receive your money in unscheduled installments or payments. You have the ability to time your payments and access the money at your own pace until it is gone.
Term – the money is paid to you every month for a period you select.
Modified Term – a line of credit and monthly payments are combined to give you the ultimate flexibility.
Tenure – money is paid monthly as long as one of the borrowers remains alive and keeps living on the property.
Modified Tenure – a line of credit is added to monthly payment as long as the borrower remains in the home.
As you can see, a reverse mortgage can be tweaked to fit your needs, no matter what they may be. At UMAX Mortgage, we understand that life can be chaotic and each person has different circumstances. That is why we love doing what we do. We work hard every day to make it possible for people to make the most of their property.
When you contact us, you can rest assured that you've got a team who will always put your interests first and has the expertise to help you make informed decisions. We are here to make sure that you have what you need to manage your property and your finances. Contact us today to learn more!
Call 1-800-549-8888 to learn more about our ReverseFLEX loan options
Contact
2000 Broadway St.
Redwood City, CA 94063
5170 Golden Foothills Pkwy
El Dorado Hills, CA 95762
2173 Salk Avenue Suite 250
Carlsbad, CA 92008
800-549-8888
inquiries@umaxmortgage.com
CA Bur of Real Estate - Real Estate Broker - Broker#01514348. 
NMLS#: 780963
These materials are not from HUD or FHA and were not approved by HUD or a government agency. 
Any rates quoted are not guaranteed and are subject to market fluctuations.